The Final Touch Design provides complete bath design services for your next new construction or remodeling project. We make the entire design/build process enjoyable through a proven process, the TFTD Design Flow, that will bring the rewarding results you desire. Our designers are the happy professionals ready to assist you.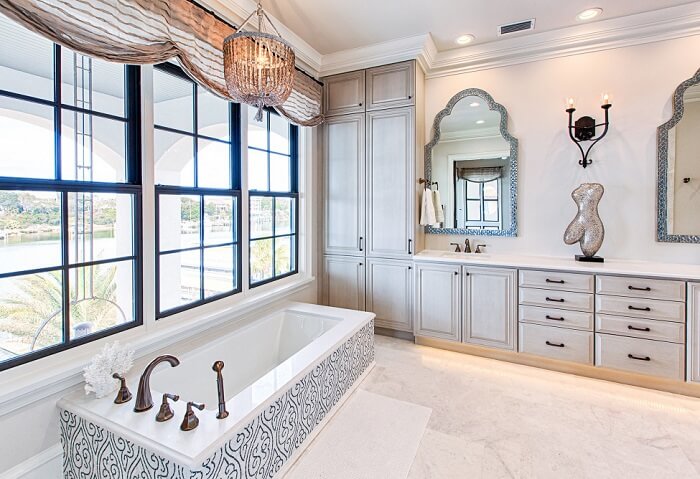 ---
Your Bathroom Vanity Needs You
If you are thinking about refreshing an old bathroom or creating a fresh new blueprint, we encourage you to give a lot of thought to the bathroom vanity you go with. A vanity is often overlooked or treated as something that is just good enough. But the vanity is going to be used often and the specific uses you will need varies. Does your wife need to do her makeup and hair at the vanity? What about the husband's activities? And should we even mention those adventurous kids with endless stuff?
The Final Touch Design can design the perfect bathroom vanity and storage solutions for your lifestyle. A bathroom that makes life better for your whole family.
Great Showers & Tubs Make Your Bath Fun
A bathroom that makes the whole family smile is often one with large tubs or a shower with 16 jets to power you clean with a massage. Or both. Showers & Tubs are something The Final Touch Design knows really well. We would love to discuss your bathroom project and show you ways to maximize your budget, save time, and bring exacting results that last.
The Final Touch Design is here to help property owners in the Panama City Beach, Florida area with professional bath design help.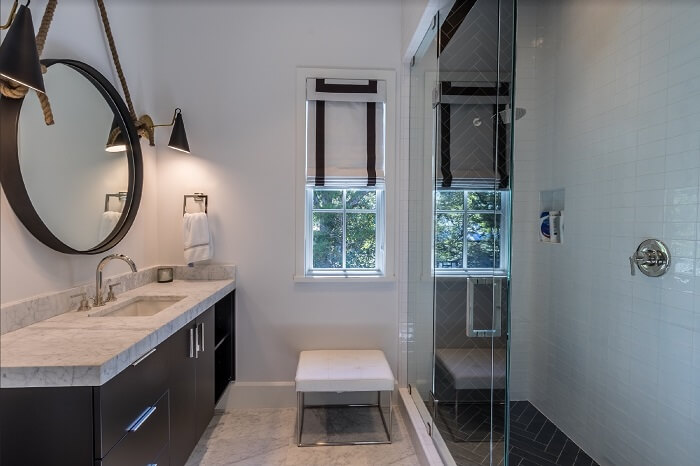 ---
Your first step to creating the perfect bath design is with a free consultation with the talented designers at The Final Touch Design. Get help with locating quality cabinets, countertops, sinks, faucets, bath tubs, showers, hardware, enclosures, marble, granite, stone, and just about anything you could need to design and build any bath for any building, residential or commercial.