Welcome to the official home of The Final Touch Design. With so many places to roam about online we are really happy to have you here with us. As you explore our website, we hope that you find plenty of quality content discussing kitchen and bath design, construction, and remodeling. And there's plenty of greatness to make the entire home, office, or business beautiful and comfortable with a purpose. We're very passionate about these subjects and would love to answer your questions.
The Final Touch Design is located at 17320 Panama City Beach Parkway, Suite 103, Panama City Beach, FL 32413. We just West of the Hwy 79 Intersection on Back Beach Rd. and on the North side of the road. Come visit our design studio and furnishings store!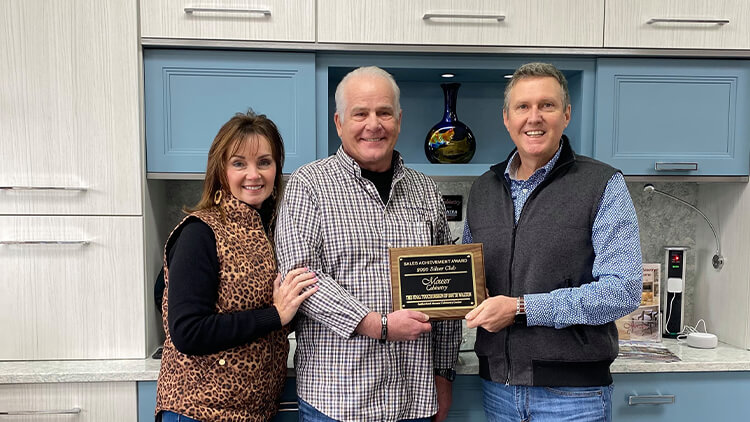 ---
Who is The Final Touch Design?
The Final Touch Design is the amazing life works of Skip Wahl, and his beautiful wife, Marsha. And through the decades the processes and products improved and even expanded. And so did our skills. And our team's strength and unity. TFTD team works cleverly together to accomplish your dreams. With hundreds of successful jobs completed throughout North Florida, we are your design dream team!
Some of Our Services
And We Have Quality Products
Along with the amazing services, The Final Touch Design provide specialty building materials and finished products to make your design dreams come true. We can supply a single item, handle just the surfaces and countertops, or professionally design and install your complete kitchen, bath, or custom project.
Our products are carefully selected by us so you can shop for Cabinets, Surfaces, Hardware, Furnishings, Closets, Garages, and more with confidence. We are ready, so come visit soon!